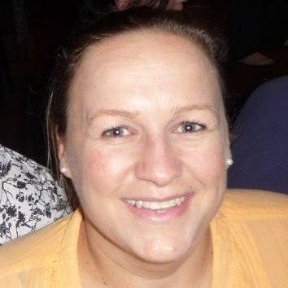 Does your company have a trade show coming up?
We managed to track down Susan Tapper of well known event and exhibition company STANDOUT Design and asked her to help with some common questions that event and exhibition decorators get asked regularly.
Susan was kind enough to take time out of her busy schedule to share a few tips that she has learned over her 17 year career in event and exhibitions industry.
From Te Papa to Sky City if you have been to a trade show or enjoyed a large corporate event then you would have seen Susan and the STANDOUT Exhibition & Event Design team's work.
Enjoy the questions and feel free to leave comments on our Facebook Page here
Q1. Where do I start with a trade show? Should I start with a designer or a project manager first?
Susan
My advice is to look for a exhibition designer first and let that person drive the project. A good designer will be able to provide a turnkey service for you and co-ordinate contractors and materials. Be clear with your brief and your expected goals and be open to new ideas. I suggest you start by looking online for a suitable supplier and ensure your supplier has a long proven history, provides a quality finish in their delivery and most of all; stunning creativity that will ensure you stand out amongst the crowd. You're paying a lot to exhibit at a show so make sure your stand will attract your target market. Pick a company that has a history of stands of your size and don't be scared to ask for proof up front. Experience is essential, not every company is equipped to build split level trade show stands for example.
Q2. Should I use a theme or is that not appropriate ?
Susan
Unless it's an industry show or something around human interest we wouldn't suggest you use a theme unless it is part of your branding or brand strategy. Themes tend to take the focus away from your brand and the message you are trying to convey, which can be very confusing and off putting for a potential customer. So often we see at exhibition trade displays, large expensive stands that are confusing to the target market and failing to convey the brand strategy that has cost a lot to develop. The brand, brand values and identity must tie in with the exhibition display stand, so be sure every little detail reflects that . If you are selling medical equipment for example, your target market will want to see a super clean stand, strong fresh brand in prominent position, excellent lighting to keep it looking fresh, and be sure to clean every morning and perhaps during the show to maintain that clean, fresh identity.
Q3. How much should I spend on a exhibition display stand?
Susan
This is a common question and one that we get often. Every company's budget will be different however as a general rule of thumb if you take the cost of the exhibition site and you double or treble it, that will give you a good idea of what you should spend on the look and delivery of your stand. There is no fixed rule on the amount of square meters my stand should cost such as such, you generally pay based on the look and presentation of your stand. There's no point in exhibiting badly when you have paid a lot of money to be there. You can be creative with budgets but don't compromise to the point where you are inconsistent with your brand message.
Q4. How can I get more customers onto my stand?
Susan
As a rule of thumb the more people you and your staff engage with, the more chances you have of achieving a really successful show and preparing yourself and your staff prior to the show with training is the way to do that. The critical thing is have a hook that allows time for engagement and a way to collect data for followup. It is not always possible to convey the full features and benefits of your product on that day so following up is essential post the show. I would suggest offering a competition or incentive as a method to get people onto the stand and ensure these are located in a prominent spot. Having the appropriate lighting can be very attractive to people and having movement in the form of AV is also helpful. Be sure that your incentives or competitions are targeted appropriately to your potential market. Having friendly, approachable staff who know all there is to know about their product or service is the biggest way you can get consumer interest and carry it through to sales or orders.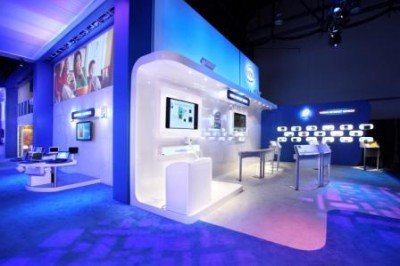 With thanks to LED Exhibition Lighting for the photograph